My name is John and I welcome you on my blog, which I hope you will find very informative and useful. It will be updated regularly as I come across new information that might be of interest to you, so make sure to bookmark this link and come back to it often.
My story
Having left school at the age of 10 because my parents decided that they had enough with living in Europe, we landed in the most remote part of the world where proper education was basically non existant. I then decided to teach myself the best I could by reading all the books I could lay my hands on. That way, I was able to learn how to read and write English, and improve on my own language.
In the same way, I learned a lot about remaining positive, which helped me a great deal all through my life, still until now aged 72. The huge advantage I had by being self-taught was that I only learned what I liked and needed in order to progress in life. So, when I was offered my first job in an Italian bank, I learned Italian, accountancy and finance. Then, when I decided to become my own boss, I learned about freelancing, the Internet, creating websites, advertising, online marketing and affiliate marketing, and much more.
It was great when the Internet became easily available to everyone because I could keep a J.O.B. while building up my own businesses online. So, all went very well, going from a country to another, a company to another, a J.O.B. to another, till retirement age arrived.
The problem was that while I was roaming the world, having fun and in luxury, most of the time for foreign bosses who didn't mind my lack of certificates, degrees and diplomas, as long as I was doing the job properly, I was not contributing to any pension schemes and ended up with a very basic french retirement allowance, which was, as you can imagine, very inadequate and certainly not sufficient to carry on the lifestyle I was accustomed to.
So there was no way that I could let go of my profitable Internet businesses, and I would even have to jack them up a bit and while doing that I refused to give up any of my hard earned retirement hours which I definitely wanted to enjoy to the fullest.
Then I decided to make use of all that I have learned over the 15 years that I have been earning online, to start working smarter and not harder. For those of you who are interested, I created a website called "Easy to Retire" which is intended to help those who wish to retire early, leave the 9-5 rat race, or supplement their retirement income by doing what I am doing.
So here I am now, retired in the south of France with my wife Kate. I am French and Kate is English. After having travelled the world in all directions, from north to south and east to west, we are living the life that many of our friends envy and wonder how in the hell have we managed to swing that out.
What is the purpose of this website?
Having created the most enjoyable way of life for ourselves, when looking back, I know that a huge number of people who are going to retire, maybe in a year or two, or more, are already totally stressed knowing very well that they will have to cut down on so much of their comfort and leisures to be able to fit in their pitiful, but hard earned, retirement income, and those who are already retired and having to keep working, sometimes up to two jobs, are unable to rest and finally enjoy life. For them, and most likely for you since you are reading this, I have decided to share a few tips with them. A number of things they can do to supplement their retirement income, without ever encroaching on their free time and quality time with their friends and family.
My goal with this site
As we are rapidly entering the robot age, we are more and more making use of robots, be it in the home, at the office, in the garden, on the road, during our travels, as a hobby, etc.
My idea with this site is to share with my readers what I have discovered online that might be of interest to them. With this site, they will be able to select the best robot on the market in a specific category, compare prices and performance, and enable them to safely make an educated purchase.
The purpose of this website is also to regroup as many people who are interested in a certain category to share their findings and experience.
Thanks again for visiting and I hope that we will see you often.
John
Thanks for your visit
---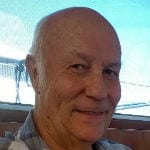 Hopefully you found this website useful for selecting the right product for your pleasure or profession. My readers and I would love to hear from you and if you have anything to share, or have any questions, just use the box below and someone will respond as soon as possible. If you found this guide helpful make sure to share it socially and write a comment below, I will be most grateful!
I am a member at Wealthy Affiliate, where I have been trained to share my passions with the world. I am taking this opportunity to invite you to join me and my team and to become a successful business owner. It is 100% FREE to join, learn and earn! Just click the button below to learn more about it.
© Copyright Top Ten Robots since 2017 and to date!
Disclosure: "We are a participant in the Amazon Services LLC Associates Program; an affiliate advertising program designed to provide a means for us to earn fees; by linking to Amazon.com and affiliated sites."