Best Robot Lawn Mowers – Top Rated For 2020
This robot lawn mowers reviews will be your guide and help you have the most manicured lawn and enjoy your beautiful garden all through the year, and for years to come.
If mowing the lawn is a chore in your eyes then you are in the right place. Your robot lawn mower will maintain your lawn automatically even when you are away. Here you will find the best lawn mowers for a perfect garden in all circumstances. The choice of your standalone mower depends on the size and configuration of your garden.
This guide will help you choose the model that suits you best.
Mowing your lawn will no more be a chore
A well mowed lawn is the dream of many gardeners. With robotic mowers, no more mowing, sweating, dirt or noise; the lawn is in permanent maintainance, even in your absence. Because of the price of one of those wonderful machines, it is better to know exactly what we are doing.
Still very expensive a few years ago, the robotic mowers are now available at prices equivalent to those of the sit on mowers or even the self-propelled mowers. Which gets us to seriously think about the benefits of investing in such a device to end the chore of mowing and enjoy a lawn always impeccable, and for years to come.
Everyone does not need a $2,000 model; it all depends on the surface you will have to mow and its complexity. If you can settle for a lower price robot for a small, simple and open lawn, do not neglect less well-rated models (3 stars reviews for example), in this case you will have something more than enough to satisfy your needs and enjoy your free time, and a well maintain lawn. However, you will have to look for a more advanced model if you have a larger garden with several areas to mow. The key points to go through are…
A model adapted to the surface
No need to necessarily go on the high-end 5 stars to be happy with your robotic lawnmower. Each model has been designed for a certain maximum mowing area and can sometimes handle multiple areas. For a simple and compact lawn, a first price model can suffice.
Zone Management
Some robot mowers can handle multiple mowing areas and go through narrow passages. It is therefore better to study the configuration of your lawn to determine how many areas are to be maintained and choose a robot capable of managing them.
Maintenance and its cost
Some blades can last a season, while others are to be replaced more regularly. Their cost is to take into account, same thing for the battery that you might have to change after 2 to 5 years, depending on the use. The change of the latter could require a complete disassembly of the robot or, on the contrary, be done in less than a minute, depending on the model.
Connectivity
In the era of "everything connected", robot mowers also need such applications to work with smartphones and tablets. We then gain in simplicity of use and sometimes even in features (zone management, remote start, etc.).
The Testing Procedure
When reviewing some test results, make sure that the tests have been carried out in real situation, in a garden with several areas of mowing and obstacles (trees, flower beds, etc.). By following my recommendations, you can be sure that I have followed this process very closely to save you from having to go through this very difficult and technical stuff.
I first study the complexity of the machinery, the equipment supplied and its quality of manufacture, then I study the operation of the robot mower. This includes simplicity of commands, the robot's ability to handle obstacles and other unforeseen events, as well as personal safety and integrated anti-theft systems. I also closely observe the quality of mowing and its efficiency as well as autonomy and power consumption.
Then, in this guide, I will select a few robot lawn mowers that I feel have passed my criteria. This selection is done with the gardener in mind, you of course, and will have a good value for money, on the basis of the above guidelines.
Now, you don't have to take my word for it and do your own homework, however if I may, I would suggest that you do your research on Amazon, where you are sure to find the best value for money. For your convenience, there is a search box here below:
Before we start reviewing some of the best robot lawn mowers, I would like to go through a few thing that you need to know about your lawn itself and how and when your lawn should be mowed. So here we go…
Mowing your lawn, what you need to know
Among all the tasks that one carries out to maintain one's lawn, the mowing of lawn is undoubtedly the most known and the most current. You can not imagine leaving your lawn abandoned. The result would be immediate: a neglected aspect from the first weeks, and after a few months, a "vacant lot" aspect.
But even if lawn mowing gives a more beautiful lawn, we do not mow only for the aesthetic side. In fact, by cutting the blades of grass, we will increase their densities, which will limit the number of weeds. These simply will not have room to grow and grow.
Mowing therefore has a double beneficial effect: on the aesthetic aspect and on the health of the herbaceous plants.
When should you mow?
It depends on the seasons. Usually, it is advisable to start mowing after winter, when the frosts are over. So, depending on the region, around March or April for the northern hemisphere, and September or October for the southern hemisphere. Then you have to stop before the first frosts. We can stick to the following rule: in general, we can mow from spring to autumn.
The frequency of mowing depends on the type and use of your lawn
For a decorative lawn or a normal use, even for light sports, one mowing a week or every 10 days is sufficient.
For a lawn that requires more maintenance (ornamental grass, English lawn), we need to mow more often.
The extreme would be a golf green, where you do a lawn mowing everyday!
Attention, in summer, when it is very hot, you will spread the clippings a little: 12 days for example for a rustic turf. This is especially valid for lawns in a Mediterranean climate.
Another important point is that you do not mow your lawn if the weather is humid or too hot:
In wet weather, wet grass would slip on the blades, causing an irregular cut. That's why you do not mow your lawn in the morning because of the dew.
In too hot weather or during drought, we do not mow either. On the contrary, it is preferable to leave a good length on the lawn. This prevents the yellowing of grass blades, which can be observed by strong heat.
In summary, you can mow from March to October, about every week. In the summer, you will space the mowing because of the heat. And we avoid wet weather.
By following these tips, you should have a nice, dense lawn.
The robot lawn mowers reviews
So, that said, let's have a look at our first recommendation as part of my robot lawn mowers reviews, and we will start with one that I particularly like…
The McCulloch ROB 1000 Programmable Robotic Mower
The ROB 1000 robotic lawnmower from MC Culloch can operate on lawns up to .25 acres and slopes up to 25%. Easy to use and turn on, it has a 7/7 programming which allows you to create your custom mowing schedule according to your needs!
Here are some of the features:
It is completely programmable and very simple to set up
It takes care of up to .25 acres of lawn
Even performs well on slopes of as much as 25% decline
Totally silent. You can even run it during the night and it won't bother you or your neighbors
The ROB package comes complete with everything needed for you to get it going
It works on rechargeable Lithium-Ion battery and of course has zero emissions
It is fitted with an audible alarm to forbid theft
With 3 fitted sturdy metal cutting blades, pivot
Relax and let ROB do the job for you!
To find out more about what ROB can do for you, and to place your order, click on the button below, and relax:
Lawn mowing, how to do it?
First of all, start by having a tour of your garden, getting rid of anything that might bother you. For example, children's toys: balloons, jumping ropes, bikes, etc.. and also branches or pebbles. In short, anything that will hinder you later must be removed. This step will then save you time later.
Then you can start mowing your lawn, or I should say, let your robot lawn mower start the job.
We will review a few more selected machine a bit later, but to put it simply, your choice of lawn mower will depend on a few factors that we have seen earlier.
Normally, your robotic lawn mower should come with some detailed instructions regarding the setting up of your lawn mower so that it "knows" exactly what you want it to do. But, I will briefly share a few tips so that you end up with a perfect lawn that you can be proud of. Once the setting is done, let it go and enjoy a nice cool drink. You will only need to tweak your settings so as to improve the results and have a nice finish lawn…
Where to start from
Start by mowing the edges. For example, the grass close to the borders. Or around the swing, or flowerbeds, fruit trees etc. This initial task will give your lawn a nice finish in the end.
Then, let it go back and forth on the remaining surface. Of course, nothing stops you to change direction from one lawn mowing to another, or once a week, or month. I usually do that so that the grass doesn't end up growing in one direction.
If your terrain is gently sloping, you can mow your lawn in any direction: up / down – left / right – down / up – right / left. If, on the other hand, the slope is steep, it is better to mow up and down, to prevent the mower from overturning to the side. Normally, a good robot lawn mower can support slops of at least 25% and up to 40%.
Our next examination, as part of my robot lawn mowers reviews, will be on a machine I regard as a must see, is…
The WORX WG794 Landroid Pre-Programmed Robotic Lawn Mower
Fitted with as rain sensing system and security immobilizer
It is totally pre-programmed for easy set-up and use straight out of the box
The inboard AIA engineering permits this mower to make elaborate trims and cruise through the narrow lanes
Landroid mows uniformly even on up slopes and down slopes of as much as 20 degrees or 36%
It also uses a bump sensing system to easily go around obstacles, such as trees, borders, etc.
It will automatically return to home base for recharging its battery or in the event of rain
Mowing height is 1.6 inches to 4 inches or 4 cm to 10 cm
It has 5 mowing height positions
For a maximum mowing surface of 1/4 acre / 1,000 square metre
One that is very much appreciated for its quality, silence during operation and price. So yes, I recommend it as a good value for money!
For more details and to place your order and enjoy it as soon as possible, click on the link below:
Some mowing tips for a beautiful lawn
If your lawn is too long, for example after a holiday return, and you preferred not to let your mower run during that time, proceed in several passes. Start with a first pass by removing a few centimeters, then a second to reach the desired size. A single pass will give an irregular mowing.
If you want to pass a fertilizer or herbicide, wait a few days after mowing.
How high do you mow your lawn?
Once again, everything depends! It mostly depends on the type of lawn you have:
Ornamental or English turf requires heavy maintenance as this type of lawn needs to be cut fairly short. About  1.2 inches or 3 centimeters. It will be particularly monitored, because its low height is conducive to the emergence of weeds.
A lawn of relaxation (used for common uses, that is to say moderately trampled), can be cut longer than the English grass, to 3 inches or 8 centimeters for example.
A lawn dedicated to sport must be cut even longer, about 4 inches or 10 centimeters. The reason is simple: this grass will be much more trampled, so it needs longer roots to stay firmly anchored in the ground. Because the roots of the grass are proportional to the size of the blade of grass.
Some adjustments
If the weather is very hot, avoid cutting the lawn too short. Add a few centimeters to the previous numbers. If you want to practice "grasscycling", also called mulching, leave enough height not to choke the grass; 3 inches or 8 centimeters is advisable. In any case, do not cut more than one-third of the blades of grass. It would weaken your lawn too much. If you have to remove more than a third of the height, for example after a return from vacation, make several passes and space these passes by a few days. You then will have a beautiful and dense lawn.
For a flawless finish, use a trimmer. This will allow you to have sharp demarcations.
Attention, I am talking about normal mowing conditions. If you want to rebuild your lawn, it's another matter, you will cut the lawn as short as possible, to eliminate more easily the existing grass.
You will find more tips on mowing lawns and robot lawn mowers further down, but for now I'd like to introduce you to one that I am sure you will love and dream of having. Dreams do come true, you know!
So, here is…
The Husqvarna Automower 430X
The powerful Husqvarna Automower 430X – also referred to as the intelligent and reliable robot mower!
Do you need a reliable robotic lawnmower to mow large areas up to 0.8 acres or 3,200 m²?
With the Husqvarna Automower 430X, you no longer need to think about your lawn care, because this robot mower can work completely independently and offer you an exceptional cut without you having to watch it. However, if you wish, you can of course pilot it in a targeted way.

To do this, you can either use the control panel on the device itself or use the "Automower® Connect" smartphone app. The latter can even sound an alarm in case of theft and tell you the current geographical position of your robot. Clever, isn't?
Thanks to its particularly robust and sharp blades as well as its integrated tilt compensation technology, the robot can obtain a sharp cutting finish. In addition, inclinations up to 45% are not a problem for the Husqvarna Automower 430X. This robotic lawn mower can mow with precision even in complex gardens thanks to intelligent navigation whose precision will seduce you.
Navigation features
Its GPS-assisted navigation ensures a uniform mowing of the lawn, because thanks to the module, it recognizes the places where it has already mowed and those where it still has to pass thus saving time and energy. In addition, the random mowing path chosen by the robot avoids leaving traces on the lawn.
And because Husqvarna Automower® is powered by electricity, it does not emit harmful gases. The robot mower is particularly discreet thanks to its optimized mowing system and displays a sound level of only 57dB. Thus, you can run your Husqvarna Automower 430X even at night without you or the neighbors noticing it. In addition, this model has a weather timer that allows you to adapt your mowing hours in a targeted way to the weather conditions and the growth of the lawn. The main menu allows you to adjust the cutting height electronically, which guarantees a result that meets your expectations.
As soon as the robot finishes mowing or the battery level is too low, it automatically returns to its charging station to recharge. Therefore, your robot is always ready for use. In addition, the Husqvarna Automower 430X has a lift sensor that detects whether the mower is overturned or lifted. The unit and its blades stop instantly to minimize the possibility of injury. Judge for yourself the many features and outstanding efficiency of this product.
A few facts to remember:
The total mowing area capacity is about 0.8 acre
Uses a battery class Li-Ion
Battery normally recharges in 65 minutes
As said earlier, the sound level is 57 dB
I told you that this awesome robot lawn mower would impress you. To discover the best price, click on the button below:
Just in case your are wondering, what to do with blades of grass once they have been cut?
Several solutions exist:
You can simply leave them there. It is what we call herbicycling. This is by far the simplest and fastest solution. and contrary to what we think, it's very good for the grass.
If your grass has not been treated, you can directly deposit it in the compost. Or you can use it as mulching. Mulching is an ecological solution that consists in spreading the blades of grass on a layer of 3 centimeters, in your kitchen garden or at the feet of trees. In winter, it forms a protective layer against frost, while in summer it fights against the evaporation of water by the roots. It also brings nutrients to the plants. Finally, it ensures good quality of your soil, favoring insects and earthworms. And that even reduces weeds!
But if your grass has already been treated, for example with fertilizer, you will have to dispose of it as waste. You can also burn it. In this case, keep ashes, they will make an excellent fertilizer.
A tip: if you have to pick up the grass, wait until the next day, it will be easier.
For a flawless finish, it can be useful to have a trimmer. The demarcation between the grass and the border will be clear, the contrast between these two elements will be more important.
There are various types of trimmers:
Hand operated trimmers. Good for very small gardens
Gasoline operated trimmers. For very large gardens; will not give a very good finish, more for a clearing job
Electric trimmers. Excellent for most gardens. Silent, light, easy to use. Need to have access to power plug
Cordless trimmers. Same as above, a bit heavier because of the rechargeable battery. Better freedom of movement
Lawn mowing, conclusion
In short, mowing your lawn produces a clean lawn and reduces the spread of weeds. Useful when we do not like weeding! It is a routine maintenance task, just like lawn watering for example.
The lawn is cut from spring to fall. Cuttings can be left in place if grasscycling is practiced.
Now I want to share with you a couple more of interesting big boys' toys which I have tested for you.  The first one is manufactured by Husqvarna, as the previous one. It is…
The Husqvarna Automower 315 Robotic Lawn Mower
Replacing the Automower 265, the Automower 315 positions itself in the middle of the range, at less than $2,000, for a maximum mowing capacity of  1/4 acre or a bit over 1,000 m² and will work well on up to 27° slops. You can't go wrong with that.

Known to be particularly quiet, equipped with an adaptive timer function to automatically adjust its mowing frequency, a spiral mowing mode and difficult narrow passage management, it should in principle accommodate most gardens of medium size, without intervention of the owner.
Like all Husqvarna robotic mowers, the Automower 315 works with two types of cables to install on the lawn:
The first, common to the vast majority of robotic mowers on the market, is the perimeter cable, which you will use to delimit the surface to be mowed and the possible mass to protect.
The second is a guide wire, which allows the mower to head to hard-to-reach areas and return to its base.
The installation of these two cables could not be simpler, it is enough that you follow the instructions and fix them on the ground with the pegs provided, while respecting the distances indicated with respect to the borders. The cables are connected to the mower dock and are powered by low current (no danger) by the mower. Watch the video below and you will be amazed how easy it is to get your mower going:
The robot can thus detect them with its magnetic field sensors. It is possible to bury them up to about 8 inches or 20 cm deep, especially to pass under a paving, but unless scarifying your lawn, a simple laying on the ground is enough. Indeed, the cables are not very visible after the installation and the new lawn covers them in only a few months.
On the safety side
The Automower 315 has contact sensors to prevent it from mowing your feet or injuring a child or animal. However, it is advisable to stop the mower if the lawn is in use. Inclination sensors also detect possible lifting to stop the blades and trigger the anti-theft alarm if the corresponding option is activated in the menu.
As for maintenance
It comes down to simply cleaning the wheels from time to time if the mower mows in wet weather and begins to skate in places. You will not need to remove the grass under the mower, as it often loosens itself over the mowing, unlike other models requiring regular cleaning of their mowing deck. It is nevertheless recommended to remove the excess grass with a brush so that your mower is not likely to result in a slower speed of your mower and thus lose autonomy.
There is more for you to discover on this great and very popular robot lawn mower by clicking on the button below:
I hope that by now you have a pretty good idea of what you are looking for and know what will work best for you. There is one more robot lawn mower that I have tested for you and that I would like include in my robot lawn mowers reviews page. It is…
The Robomow RS622 Battery Operated Lawn Mower
Unfortunately, this model is not available in California
It is a powerful and also sufficiently agile to deal with the most intricate and larger grass areas. The Robomow RS622 arrives to you complete with an entire range of leading features and specs all inbuilt. Intended to keep untidy lawns of up to 1/2 acre / 2000 sq metres in perfect shape. The Robomow RS622 is fitted with powerful motors that will guarantee that regardless of  how large your grassed area is, it will always look its very top, for years to come.
As all the mowers we have seen so far, the Robomow remains at the charging station when not in operation
Then goes out to mow your lawn at the pre-set time schedule and returns to base when battery gets low, or when the job is completed
Robomow can be operated remotely for mowing small patches that are out of range
This remote control is not included but can be purchased as an accessory (MRK5004B)
The complete installation kit is however included
The Robomow will work areas within the pre-defined mowing area with up to 36% slopes
It is up to the owner to decide whether Robomow should operate during high humidity days or when sensing rain
This clever little machine can manage multiple zones and individually mow each one of them
It is child safe thanks to its safety lock that will prevent children to activate it, as well as unauthorised folks
To find out more on this robot lawn mower, and to place your order now, click on the button below…
How to care for your lawn in winter
Even if your lawn mower is relegated to the garage and your lawn is sleeping, a few simple steps in winter can guarantee you a perfect lawn in the spring and most importantly, save you time for your summer maintenance.
1 – Mow your lawn as winter approaches
Freshly cut grass blades are more prone to disease when the thermometer falls. Therefore, the last mowing must be done well before the first frost and has to be quite high, about 4 to 5 cm / 1/2 to 1 inch. For the same reason, do not mow the lawn after the first frost. This will make your lawn more resistant to the cold and disease. This will help it to become stronger later in the spring. Keeping a certain lawn height helps it to develop the roots and thus allowing your lawn to protect itself from freezing.
2 – Weed the soil
To meet a perfect lawn as spring arrives, we must continue to weed, as well as during the winter! So that the rampant development of weeds will not suffocate your turf.
But don't worry, it is bizarrely easier in winter. Indeed, during this period, weeds will grow quicker than grass. It is therefore much easier to see, appart from, of course, if it snows and it covers the lawn!
Good to know: Avoid walking on your lawn during the cold months. It damages it and makes it vulnerable. Also, to weed, lay paving stones or create a mulch path.
3 – Change the soil during the winter
To prepare your soil, you can also amend it during the winter. But beware, some products could be banned in your state or country.
Products to avoid:
Fertilizers are to be avoided in winter: they will not cause any damage, but will be ineffective, as the soil is not ready to absorb them.
Any product that contains sodium can, on the other hand, be toxic to your plants and turf. If you wish to improve your soil, prefer to use Dolomite Lime Plus Magnesium and Calcium, usable all year round outside hot periods.
No risk (but protect your hands and airways), lime must also be, correctly dosed.
4 – Eliminate mosses and aerate grass as spring approaches
You can start by passing on the lawn an anti-foam product at the end of winter. You must not forget to carefully to remove the dead mosses.
Finally, when the grass begins to come out of its winter rest, you can air the lawn by passing through an aerator, which can be rented for the occasion.
---
This website is forever a work in progress. My goal is to provide you with the best reviews of the products as they become available. So make sure to bookmark it so that you come back often! If you have not found exactly what you are looking for, click on ➸  Amazon to have a search.
---
Thanks for your visit
---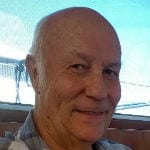 Hopefully you enjoyed reading this page and found this website useful for selecting the robotic lawn mower of your dreams among the robot lawn mowers reviews done for you. My readers and I would love to hear from you. If you have anything to share, or have any questions, just use the box below and someone will respond as soon as possible. If you found this guide helpful make sure to share it socially and write a comment below. I will be most grateful! And if you are interested in more robotic equipment, for fun, as as hobby or your profession, visit "Top Ten Robots".
I am a member at Wealthy Affiliate, where I have been trained to share my passions with the world. I am taking this opportunity to invite you to join me and my team and to become a successful business owner. It is 100% FREE to join, learn and earn! Just click the button below to learn more about it.
© Copyright Top Ten Robots since 2017 and to date!
Disclosure: "We are a participant in the Amazon Services LLC Associates Program; an affiliate advertising program designed to provide a means for us to earn fees; by linking to Amazon.com and affiliated sites."