The Best Robotic Swimming Pool Cleaners – Top Rated For 2020
This best robotic swimming pool cleaners review will help you make the right choice for the equipment that you need; following certain criteria that you shouldn't overlook when making your choice.
More and more pool owners are opting for the standalone robot solution for the maintenance of their swimming pool. Above all it saves valuable time in comparison to manual cleaning. The latest models do not use chemicals and do not consume a lot of electricity. Needless to say, it offers many benefits especially as prices on the market are more and more accessible.
However, there is a multitude of robot cleaners of different brands and it is sometimes difficult to navigate to choose the ideal device. This buying guide is here to help you choose among the best robotic swimming pool cleaners for your needs and your budget.
To start with, let's see in detail the different criteria you should consider before buying your robot swimming pool cleaner, and also various tips that will surely be useful in the daily use of the pool robot.
How does a pool robot work?
First of all, you have to know that there are 2 different types of robots.
The hydraulic pool robot which is a vacuum cleaner that moves randomly is connected to the filtration system of your pool via a hose. There is no electronics in the robot but it uses the power of your pump.
The electric pool robot is a real stand-alone machine without broom plug capable of cleaning the bottom, the walls and the water line by simply being connected by an electric cable to your house. Overall, electric robots are more efficient but also more expensive.
How to choose a pool robot?
You must have a good knowledge of the criteria that you must take into consideration before buying a pool robot; the number one criterion must be its ease of use. The ideal is to opt for a model that does its job with the least possible interventions on your part. For this, here are the important things to know for researching your future purchase.
The type of pool you have
Before choosing a pool robot, one of the first things to check is that the model is suitable for your pool. Indeed, some robotic pool cleaners are specifically for above ground pools, while others work best on below the ground pools. However, most of the machines in my review are made to work on both types of pools.
The size of your pool
Each pool robot model is suitable for a pool of a specific size. This is crucial information to consider when making a decision because a device for a small pool will not do a good cleaning if yours is too big. The manufacturer generally indicates in the specifics the maximum length that must measure your pool. It also comes with a cable of a certain length. In general, the length of the cable must be at least 3 metres / 10 feet longer than that of the pool.
Its features
As I mentioned in the introduction, ease of use is an important criterion to consider. Also, the more features you have, the less you will need to do yourself. However, you have to be careful not to pay the expensive price for features you do not need.
That said, several options are particularly practical and effective, such as the ability to climb the edges, and not to get stuck in the corners. The best models will clean both the bottom, the walls and the water line.
Other options are less important but will make your life easier like the possibility of owning a remote control or the automatic shutdown mode. Similarly, it will be necessary to pay attention to the weight of the device; which can be a problem to leave it of the swimming pool without help.
Energy consumption
In terms of energy efficiency, you may want to choose a model with low electricity consumption. This will save you money in the long run. You also have to look at whether the pool robot has a smart navigation mode so that it will not go back to the same place several times. Similarly, rubber-equipped models can more easily climb edges and save time and money during a cleaning cycle.
The reliability and guarantee
Check that the pool robot is well built with solid materials and that the unit has a minimum of 1 year all-parts warranty. The more a manufacturer has confidence in the quality of his product, the longer the duration of the robot cleaner warranty will be, so it is a good indication not to lose sight of this fact. Also, read the reviews to have a better idea on the reliability of the pool robot you want to buy.
Watch this video featuring the Dolphin Nautilus Plus reviewed just below it. See how it magically works:
Let's start with the comparison of my 3 favorite models:
1 – The best robotic swimming pool cleaners on the market
Particularly manageable and easy to use, the Dolphin Nautilus Plus electric pool robot cleaner is probably the best in this field with its suction capacity of 17 cubic meters per hour. It is capable of deep cleaning a pool up to 15 metres / 50 feet in length in 1 to 3 hours depending on the set program, including walls and water lines.
Note that it is compatible with any pool cover!
The Dolphin Nautilus Plus is equipped with all the features necessary for intensive use. Its remote control will allow you to program it without having to take it out of the water; and you will be able to position it on the caddy that comes with the device to move it manually. Its energy consumption is quite suitable in the high-end and the robot has a 2 years manufacturer's guarantee.
Advantages
Effective: the result after a 2.5 hours cleaning cycle is perfect (washing, brushing, suction and filtering).
Ease of use: Like most electric robots, this model is very simple to install and operate.
Features: The remote control is a big plus to adjust the many parameters available.
Price: This is a real investment that will save you valuable time.
Disadvantages
Really, not easy to find faults.
To find out more about this top rated robot pool cleaner and reserve yours now, click on the button below:
If you have studied the recommendations on how to select the robot swimming pool that fits best your requirements, you might not need one as sophisticated as the above two. For this reason I have tested and reviewed one in the lower price range, which is also the best hydraulic robot pool cleaner. You will recall that by hydraulic robotic swimming pool cleaner we mean that is one that doesn't work on electricity, but that is powered when it is connected to the filtration system of your pool via a hose. It is…
Zodiac W70668 MX8 Suction-Side Cleaner
This hydraulic pool robot is a good choice if you do not want to invest that much in a standalone device. Driven by tracks, it is particularly stable and can suck dirt through its pipe connected to your pool. It is designed to work with filtration pumps of at least 0.75 HP: the more powerful your pump is, the faster it will go!
The Zodiac W70668 MX8 is capable of cleaning the walls which is notable for a hydraulic robot of this price range known for its operation of random course. Plus, it has a one-year warranty.
Advantages
Price: This is an entry-level robot of an established brand ideal for a lower budget.
Disadvantages
Hydraulics: I have tested robots of this type that were less effective in corners and water lines, and requiring a sufficiently powerful pool pump.
This is a wonderful little machine worth having a look at. To learn more about it and to place your order now, click on the button below:
Before going to the third of the best robotic swimming pool cleaners under review, let me give you a few useful tips on properly using and maintaining these little magical machines. It is in fact very simple, quick, and it is common sense :
How to use an electric pool robot?
If owning a pool robot can save you a lot of hassle, time and money to keep your pool clean and well maintained, so that it runs efficiently and preserve it over time, proper installation is necessary. Here are some tips for using your robot.
Unwind the power cord, then check the connection to the unit and to an electrical outlet. Immerse the robot completely in the water and make sure to evacuate the air. Turn on the control unit directly or with the remote control to start the cycle.
At the end of the cycle, do not forget to unplug the power cord before removing it from the water.
How to maintain a pool robot?
The first thing to do is to assemble the transport cart that comes with the robot. This one will have to rest on his caddy, if possible in the shade as soon as you take it out of the water.
During the cleaning process, make sure that the floating cable is following throughout the pool to ensure that the robotic pool cleaner continues to work efficiently all the time without interruption. If your machine has a very long cord, it is better to check from time to time so that it does not get entangled. To be honest with you, this is one of the most common complaints from robot cleaner owners.
Pool robots have an integrated filter system, making it a convenient pool cleaner for your pool. Regardless of the type of filtering system used, you should regularly empty the filter or bag as the robot will not work properly if it is full or clogged. Regularly remove the filter from the machine and clean it with a water hose. If residues are still present, you must use a brush to get rid of them.
So now for my third best rated robot cleaner tested and reviewed for you, here is one that I particularly like, which I am sure that you will understand why in a minute. Here is…
The Baracuda G3 W03000 Advanced Suction Side Automatic Pool Cleaner
Click on the image above for more details
Excellent suction capability
This Baracuda G3 automatic swimming pool cleaner for in-ground swimming pool. It will perfectly clean your pool without missing the sides! This pool cleaner will remove just about any kinds of debris, as well as pebbles! The patented "Flowkeeper" is a control valve that is self-adjusting which automatically controls the flow of the water in order to keeps top cleaning operation even if you have a low power pump.
Easy and very simple to use
The G3 will clean your swimming pool easily and in silence, in comparaison with some other powerful automatic pool cleaners that may produce an annoying hammering like sound. It has been tested in various difficult swimming pools and it proves that the G3 operates like no other, with its famous "Wheel Deflector" and "Anti-Stick" shape that guarantees total pool coverage when in action. The G3 pool cleaner works well on Fiberglass, Vinyl, Tile, or even various pool surfaces.
No assembling necessary
It requires zero tools to assemble, to operate or to maintain. The G3 automatic cleaner arrives to you with 36 feet / 11 metres of hose and a scrubbing disc. It has just one operational moving part which only needs the instant release of the cartridge for easy replacement or repair.
Overcomes any obstructions
The wheel deflector enables the G3 to get around ladders, steps, and alcoves in even the most difficult pools. The Anti-Stick shape guarantees a maximum pool coverage.
A scrubber disc is also part of the kit – With the ScrubDisc that is included, it will save you the stress and hard work that will be taken care of by your Baracuda G3. All you will have to do is to install the original disk on your G3 automatic swimming pool vacuum cleaner, then put it in your swimming pool as you normally do and the ScrubDisc does the work for you, brushing and scrubbing the entire surfaces of your pool!
And this excellent little implement comes to you at the very low price for you to discover by clicking on the button below:
Getting on with my best robotic swimming pool cleaners review I had to make sure to introduce to you another Amazon's #1 Best Seller, and for some very good reasons, this piece of equipment has earned over 2,000 happy customers' reviews, and that's only on the Amazon US site. So here is…
The Polaris Vac-Sweep 280 Pressure Side Pool Cleaner
This bestselling pressure washer, the Polaris 280 pool blower robot is ultra-reliable and ultra-efficient. The pressure washers are connected to the back of the pool, at the broom. Thus, the skimmers of the pool remain active and retain their full surface filtration capacity.
Coupled with a booster (sold separately), the Polaris range cleaners benefit from a powerful suction current called "venturi effect" that sucks dust, sand, gravel, leaves …
The Polaris 280 is convenient for all in-the-ground pools. It sucks, sweeps and rubs the bottom and sides of your pool. It traps all larger litter such as pebbles, leaves or twigs in its filter bag and also picks up the finest dirt.
Result: Maximum efficiency in a minimum of time.
Simple and efficient, designed to combine efficiency and robustness, the Polaris 280 benefits from the technological evolution achieved in recent years. Its efficient transmission system allows it to move quickly, in all directions, regardless of the shape or size of the pool.
The 2 jets arranged face to face create a homogeneous venturi effect that allows the device to adhere to the ground optimally and increase its cleaning performance.
For which pools?
Pool types: In-ground pools equipped with a booster
Types of shape: Rectangular, oval, round, free shapes …
Bottom types: Flat, gentle slope, compound slope, diamond point
Types of coating: Tiles, liner, polyester shell, smooth concrete, reinforced PVC
Technical characteristics
Cleaning areas: Bottom and walls
Suction: Venturi 2 jet system
Source of energy: Booster coupled with filtration
Movement: Random and automatic reverse
Anti-lock back valve
Power booster: 1 HP minimum
Flagelle: At the back of the robot
Operating pressure: 2.2 bar
Filtration system: Independent bag
Access to the filter: Not the top
Suction dimension: 7 cm / 2¾ in.
Length of pipe: 9,60 m / 31 ft
Movement speed: 15 m / min or 50 ft / min
2 years warranty
If you are tempted by this little wonder, and you should be, your can get it within the next few days at the best price from Amazon. Just click on the button below:
While swimming pool has become synonymous to summer, sun, fun, we must keep in mind the dangers and the responsibilities of owning one, especially for the little ones.
What's more enjoyable than enjoying the pool with your children?
As we all know, there are alarms and safety fences made to protect your children and pets from falling into your pool, and drowning. But in addition to installing any of these safety features, it wise to know and remember the basic rules that you, as a responsible adult should know, and should teach your child according to their age.
Although swimming is one of the healthiest and safest forms of recreation today, it is worth recalling some basic safety principles. Never overlook these points.
When people, especially children, come into a pool, a full explanation of the pool rules should be given before any activity around the pool begins.
This helps prevent accidents and helps you gain the respect of your guests. Swimming in your pool should be a privilege. Be sure to report slippery areas around the pool, as well as all underwater steps and ledges.


Here are 25 rules and tips to make sure everyone stays safe
Some may seem really simplistic. They apply mostly to young children, some are nevertheless a reminder for older children. It's up to you to qualify them according to your maturity and the age of your children.
Avoid swimming alone, in case of a fall, slipping or any problem.
Do not run around the pool.
Avoid dangerous games or dives.
Do not bring glass containers around the pool.
Avoid sharp or sharp metal objects around the pool.
No swimming (too much) long distance under water.
Use games and toys for swimming with care.
Always keep floating toys and pool games out off the water after use. Children have a natural tendency to want to reach them first.
Swim from the edge to the bottom of the pool before diving the first time. Diving only when and where it can be done safely (not above swimmers and not in shallow water.)
Children should not use the pool without the supervision of an adult, and the adult must be a competent and safe swimmer. When parents of visiting children are present, remind them that they are also responsible for their supervision.
No appliance or electric wire should come near the pool.
A first aid kit should always be kept near the pool.
A list of emergency numbers should always be available and should include the nearest doctor, ambulance service, hospital, police, fire department and / or rescue unit available.
The beach / terrace of the pool must be kept clean and free of debris. Dirty surfaces can become slippery and cause accidents.
Be careful with toys and inflatable mattresses. Remember that these items are also deflatable.
Pools are like driving vehicles; they do not mix well with alcohol and psychotropic substances. Remove from the pool guests drunk.
Allow a meal time to digest before entering the pool. If you are too tired, go to bed … do not swim.
Swimmers with open wounds or infections should not use the pool.
Be careful not to overexpose yourself to the sun.
Children, in particular, like to use scuba equipment and toboggans. Supervise them properly and make sure there is no heckling. Allow jumps and dives only from the end of the diving board. Residential pools are not for Olympic uses; stay simple in the dive games.
There should be a periodic schedule to check and check the condition and safety of each appliance and equipment of the pool.
Children should rest periodically to avoid too much burnout.
Teach your kids how to swim at the earliest possible age. Until they learn to swim well, equip them with size-appropriate cuffs and teach them how to scream in case they fall into the water. This greatly increases the chances of being heard by someone to come and help them.
Learn first aid gestures.
Regularly check the door latches and springs of your pool barrier and / or check the batteries of your pool alarm to make sure your pool is safe and secure. Close the barriers correctly and make sure that the tarpaulin or protective cover is properly on.
The best way to protect them is to teach them how to swim!
---
This website is forever a work in progress. My goal is to provide you with the best reviews of the products as they become available. So make sure to bookmark it so that you come back often! If you have not found exactly what you are looking for, click on ➸ Amazon to have a search.
---
Thanks for your visit
---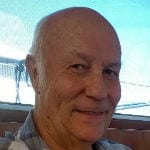 Hopefully you enjoyed reading this review and found it useful for selecting the one among the best robotic swimming pool cleaners for your pool. My readers and I would love to hear from you. If you have anything to share, or have any questions, just use the box below and someone will respond as soon as possible. If you found this guide helpful make sure to share it socially and write a comment below. I will be most grateful! And if you are interested in more robotic equipment, for fun, as as hobby or your profession, visit "Top Ten Robots".
I am a member at Wealthy Affiliate, where I have been trained to share my passions with the world. I am taking this opportunity to invite you to join me and my team and to become a successful business owner. It is 100% FREE to join, learn and earn! Just click the button below to learn more about it.
© Copyright Top Ten Robots since 2017 and to date!
Disclosure: "We are a participant in the Amazon Services LLC Associates Program; an affiliate advertising program designed to provide a means for us to earn fees; by linking to Amazon.com and affiliated sites."