The Best Robot Toys – Top Rated For 2020
How to choose the best robot toys for your family to enjoy, learn and interact?
First of all, there is no minimum or maximum age to have fun with such technology! Below, I will help you discover the best and most popular robots for children as well as for adults that will revolutionize the moments of play from the youngest to the oldest.
Therefore, robots are becoming more and more important in everyday life. They impress adults as well as children because they are fun, creative, surprising and always at the cutting edge of technology. Unlike conventional toys, robots interact with children, which stimulates them more. There is something for everyone, from robot dogs to radio-controlled T-rex!
So, do not hesitate anymore and discover the robots I have tested and reviewed for you. But first what do you need to consider when you want to buy a robot toy?
The best robot toys for a child
To introduce your child to programming and computer language, offer him a programmable robot!
These robots are real computers with optical sensors, microphones, lights, gyroscopes and speakers, also, some move rather quickly!
They are designed, among other things, first of all, to help children develop their logic, plan tasks, solve problems and explore the basics of programming.
The best robot toys for all ages
Programmable robots are for all children, even those who cannot read. Because even at a very young age, toddlers can learn to associate images with actions to accomplish.
Habitually, experts evaluated their quality, their pedagogical interest and the safe use of applications. They also attributed a good "fun rating" to the robots that will be of most interest to kids.
Most work with Bluetooth wireless technology.
Good news: it's easy to connect the robot to a phone or tablet!
We won't go through to how to use them, as each one has its specific assembling, setup and operating instructions enclosed in the packaging, or you can download that from the Internet.
So let's get started with one that I am sure you will like as much as I enjoyed testing for you…
---
Meet Cozmo, the darling little intelligent robot with a strong personality!
This character, coming straight from a sci-fi movie, and has a unique temperament that evolves with you. Always ready to play, he challenges you every day and never ceases to surprise you. More than a companion, Cozmo is a real accomplice of games. Together, you will share unforgettable moments. It is also a…

A concentration of emotions
Also, with his pretty face, big eyes, nods, intonations, attitudes and expressions, Cozmo is able to express hundreds of emotions. His mood evolves according to what he lives with you every day. And if you ignore him, he will become cranky.
Cozmo is a born player
In addition, Cozmo loves challenges. He is always ready to play and especially to win. Playing with him can improve his abilities and unlock new features. Whether playing with his Power Cubes or challenging his favorite games, he is always ready for action. And the more he plays, the faster and agile he becomes.
Code Lab, programming comes to life
Code Lab is a simple and intuitive visual programming language that allows you to access the main features of your robot. Just drag and drop a few blocks of instructions to see Cozmo come to life and perform a series of actions.
High-tech and sturdy, but not technical
Once out of its packaging, Cozmo is ready for use. All you need is an iOS or Android compatible device. Has passed many tests, including crash tests, Cozmo is stronger than it seems. Yet, he has been created to last.
Product features:
320 mAh Lithium Polymer Battery – Protected
Charging time: 20 min
Autonomy: 75 min
Connection Cozmo / Device: WiFi 802.11 b / g / n
Cozmo / Power Cubes Connection: GFSK ISM 2.4 GHz Band
Fall sensor for front edge detection
Accelerometer and gyroscope
VGA camera (front side)
OLED blue screen (front panel)
Product dimensions: 10.0 cm (W) x 5.6 cm (W) x 7.2 cm (h)
Product weight: 0,15 kg
Package Content:
1 Robot Cozmo
1 Charger (USB adapter not included)
3 interactive Power Cubes
You must have noticed that I have been referring to Cozmo as "he" and not "it" all along this review, that is because Cozmo is really more than an object, even more than an intelligent object, so I felt that "he" was really appropriate.
Now, you will argue, why not "she"? Well, I leave this for you to decide once Cozmo has become part of your family. You might very well wish to give her or him a proper name as well. Watch the video below and you will understand why:
So, for now, Cozmo is available on Amazon at the best price to be discovered by clicking on the button below:
I have contacted a few Cozmo owners to ask them what is their impression, and possible recommendations, after having used it for a while.
With their permission, here are some of the comments:
"UNBELIEVABLE (anonymous)
Small but VERY cool, he plays with us, makes little jokes, and especially very attractive. I'm not always with it, but 1 hour with him is happiness, he is so endearing, that we have to turn him on at least 2-4 times a week, if you are a geek and techie, he will give you the most incredible time possible."
"TOP SMALL COZMO (Stephml)
The intelligence of Cozmo surprised us. Very good playmate who evolves if we take care of it. Very strong character, but it is very engaging. Bursts of laughter at the rendezvous !!"
"FOR LITTLE ONES BUT ALSO THE ADULTS (Kelvin)
This robot is a playmate with an exceptional AI. Children can also program with a simple code (code labs) and for older children, the Python language. We have fun with the robot that knows how to recognize faces and its interactive cubes. If you are a programmer in Python, the possibilities to create games are infinite.
Thanks to Amazon for their efficiency and the follow-up of the order."
But perhaps, you would prefer a more humanoid look for a robot. So I have tested and reviewed for you…
---
The Star Wars Smart R2-D2 Bluetooth Remote
Discover the interactive R2-D2 robot compatible with Smartphone and Tablet and dive into the universe the Star Wars saga!

Suitable for ages 6 and up, but, NOT suitable for a child under 3 years old.
The whole family will enjoy hours of fun with this nearly 10″ tall little smart creature moving in all directions. Much as it is coming straight from the galaxies, the Star Wars Smart RD-2D robot will perform for you as programmed by you. It emits robotic sounds and light effects as it performs various tasks in front of you and your happy family.
Characteristics as part of our best robot toys reviews :
– Interactivity and RC function via Smartphone and Tablet
– Smart Company Robot
– Bluetooth
– Sound and light effects
– 3 game modes
Works with 4 LR06 (AA) but batteries not included.
For more details on the Star Wars Smart RD-2D robot and to order yours now, click on the button below:
---
Okay, now I have something a bit special to show you, you will love it too. It is…
WowWee – MiP the Toy Robot
Take control of the WowWee MiP robot! Guide your new balancing friend with your hand with GestureSense technology. Thanks to its different game modes and free applications, the MiP robot will always be there to entertain you!

Strong points:
Guide it with gestures
Control your MiP remotely
It is interactive
This MIP Interactive Connected Robot is for all fans of the future and innovative gadgets that both entertain, surprise and make life most enjoyable.
MIP is an interactive robot which is as useful as it is fun! Connected bluetooth and controlled via a smartphone application available on the App Store and Google Play, the use of this innovative toy-robot is relatively simplified.
With its GesturSense technology, you can communicate with your robot via your voice or signs of the hand, he is quite capable of understanding you. Watch this…
It is possible to engage in a merciless fight with another MIP robot and manage the fight via the application. In addition, many games are available via your smartphone, more than enough for you and your family to have fun with this new generation interactive robot.
This intelligent and neat little robot can bring you your cup of tea on its small tray, and, safely.
MiP, the intelligent toy robot is available on Amazon by clicking on the button below:
---
Now, I couldn't stop there. The more we get into exploring the best robot toys that are coming on the market, the more it becomes exciting. I had to introduce this cool little guy to you as you will astonished by what he can do. Here is…
The UBTECH Alpha 1S Intelligent Humanoid Robotic
This very intelligent little robot is recommended for 14+ years of age, but it will really be great fun for a younger child when operated by the parents for example.

The UBTECH Alpha 1S is a fully programmable humanoid through your computer or smartphone for enthusiasts of robotics or an educational destination, it adjusts to all levels!
With its sixteen servomotors it performs a large number of movements, perfect to have fun or refines your programming skills.
The Humanoid Robot Ubtech Alpha 1S has 16 degrees of freedom to allow the movement of the legs, hands and thus perform several complex movements, for example, rolling forward and back, do the pear, perform karate movements, hiphop … and many more!
Ingenious characteristics
Alpha is equipped with many innovative features, many of which (3D modeling of the software, servo motor, PPR programming) have been developed and patented specifically for this robot.
Thanks to its top quality aluminum structure and ABS case, it is made of ecological materials and high quality.
The perfect companion for your family
Alpha 1S will delight both children and adults. Whether you use it for sports training, telling stories to your children, or starting to learn programming, Alpha 1S will always fulfill its role perfectly!
An endearing, fun and educative robot
As a source of entertainment, Alpha 1S is very enjoyable to control at all ages. Equipped with an integrated speaker, it is the ideal instrument for transmitting educational programs to children, and its interactivity facilitates learning.
The highly technological digital servo
Thanks to its 16 powerful servomotors, the Alpha 1S robot has a maneuverability and a disconcerting flexibility. Capable of pushing and rolling, no movement is out of reach!
But wait, you've got to watch this…

Programmable robot on PC
With the AlphaRobot1S software, program your own choreography. Define the movements using the intuitive 3D interface and choose a sound accompaniment, then transfer the sequence to the robot and launch it through the application with ease. Then share your creations with other users through the app.
Smartphone application Alpha1S
With the bluetooth application Alpha1S available on the App Store and Google Play, control the robot directly via your smartphone: make it dance, talk, play football using the predefined modules, or using the free mode. You can also program Alpha directly from the app! Available on iOS and Android.
A programming mode in time
You can also program Alpha to wake up at a certain time and perform the action of your choice!
Interactive and social
In addition to being able to download the actions created by the other owners of Alpha, it is possible to have two Alphas interplay, to play a football match, or to recreate a movie scene.
Alpha 1S is also a storyteller!
As you can see, there are no limits to what Alpha can do to entertain you and your family. This real little companion is now available at the best market price on Amazon. To reserve yours now, just click on the button below and enjoy:
---
I received a few requests from my readers asking me to write a review on what I think would be the best robot dog to offer a child. I have done some research and came up with one that I even had to pleasure to try myself. So I am pleased to introduce to you…
Wireless Remote Control Robot Interactive Puppy Dog
Here is the new member of the family…
This little chap is a great player and will integrate very quickly to his new family!
A dog that is as affectionate as it is amusing and who responds when you call him! It is designed with multiple sensors to mimic almost perfectly the movements of a real dog.
You can teach him many things
You new little puppy is always ready to learn new tricks, therefore, do not hesitate to make him sit down, turn over on himself, the more you will do with him and the more he will remember.

Be careful, because if it feels abandoned he could be bored, and even lift the leg inside the house to do his needs! He also knows how to wag his tail, it barks, talks, sings and follows you with his eyes to make you understand what it wants.
It will help your kids to learn early sciences and buildup good habits. It is also very entertaining and funny as it sings, dances and… yes, farts.
Lots of fun and laughter
By selecting one of the several modes, the multi-action puppy can dance, sing, lie down, walk, fart, flirts, stands up, and even climb. It can even have various riveting eye movements with diverse actions and sounds.
In addition, it can even sing any of the four songs: Hokey Pokey, Bingo, Everybody Jump, and the Rabbit Dance. And all this added to cute actions of singing.
The puppy will display 26 alphabet letters and 10 numbers successively on its eyes as it reads them, a great way to teaching the little ones.
And then, his cute and smart little dog is infrared remote controlled to a distance of up to 50 feet (the batteries are not included).
Want to see a happy child?
Your child will just crawl of laughter, and so will you, as soon as this friendly little creature gets into action. Why not place your order now so that it gets to you in the coming few days? Click the button below and place your order now:
---
This website is forever a work in progress as my goal is to provide you with the best reviews of the products as they become available. So make sure to bookmark it so that you come back often! If you have not found exactly what you are looking for, click on ➸ Amazon to have a search.
---
Thanks for your visit
---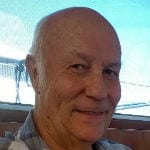 Hopefully you enjoyed reading this page and found this website useful for selecting the right robot toy for your entertainment. My readers and I would love to hear from you and if you have anything to share, or have any questions, just use the box below and someone will respond as soon as possible. If you found this guide helpful make sure to share it socially and write a comment below, I will be most grateful! Also, you might like to get up to speed with what's new in the robotic world, so I invite you to visit my "In The News This Week" page. Enjoy!
I am a member at Wealthy Affiliate, where I have been trained to share my passions with the world. I am taking this opportunity to invite you to join me and my team and to become a successful business owner. It is 100% FREE to join, learn and earn! Just click the button below to learn more about it.
© Copyright Top Ten Robots since 2017 and to date!
Disclosure: "We are a participant in the Amazon Services LLC Associates Program; an affiliate advertising program designed to provide a means for us to earn fees; by linking to Amazon.com and affiliated sites."